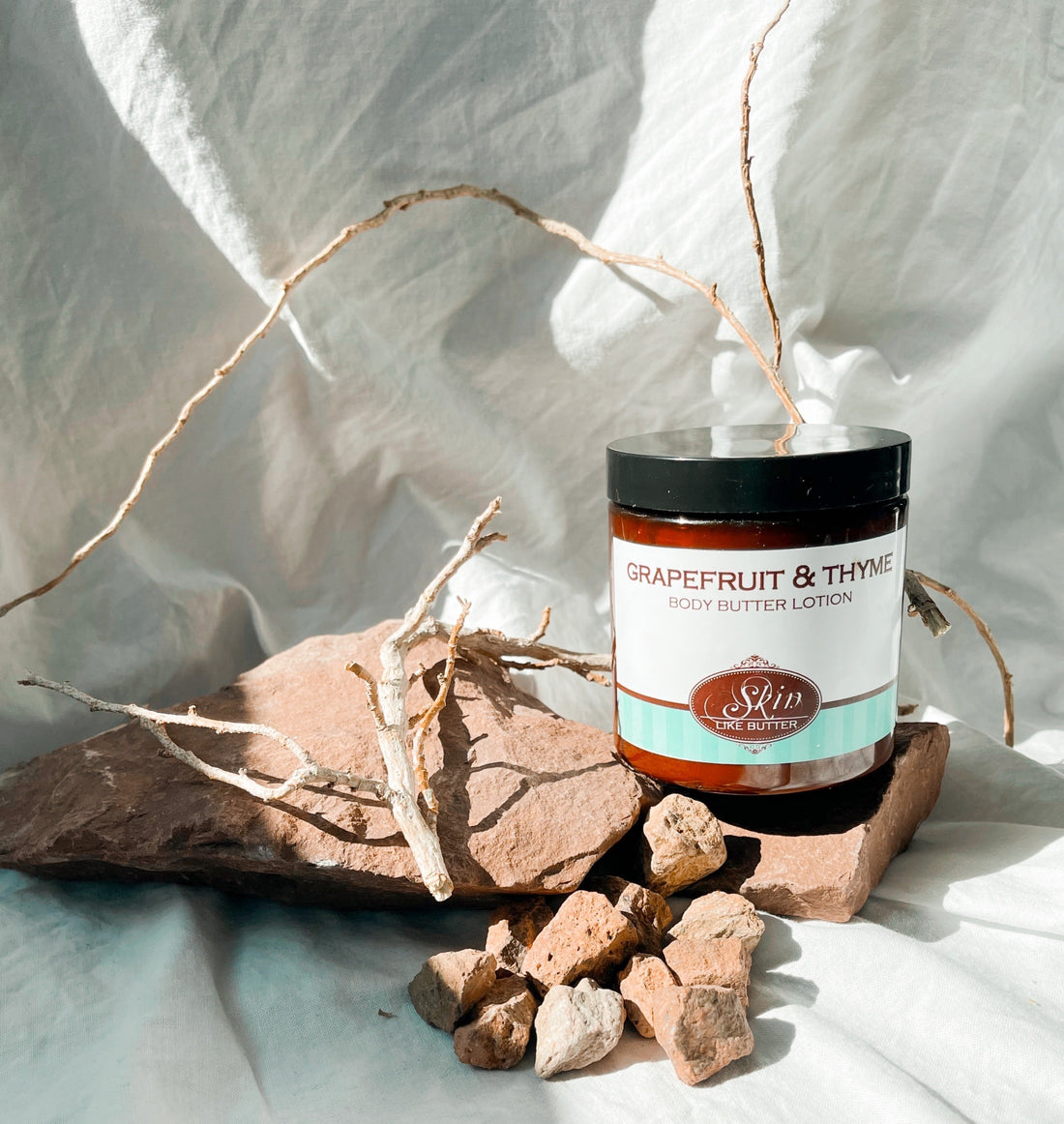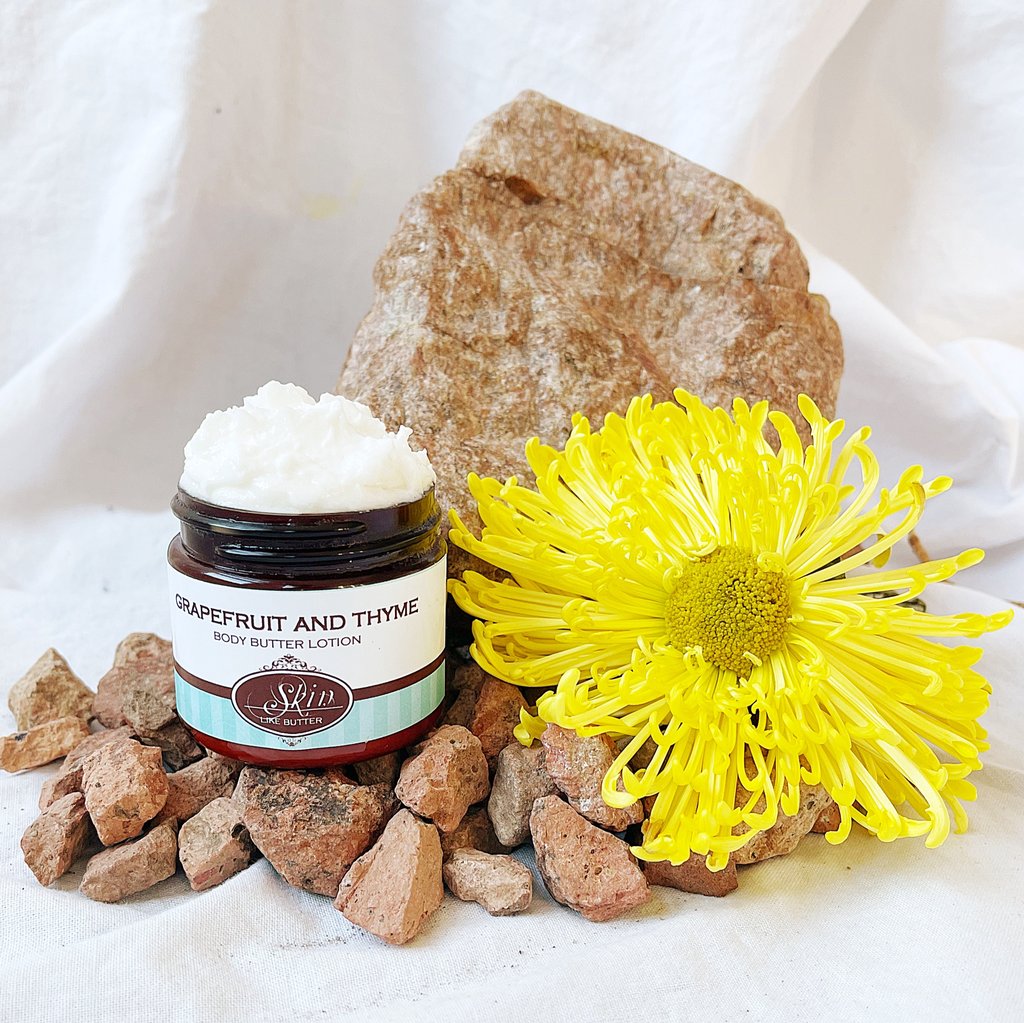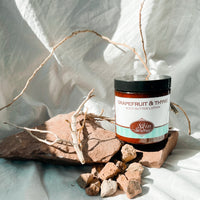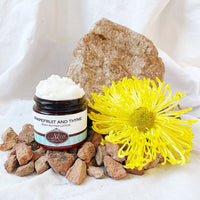 LEMON CURD Skin Like Butter Body Butter Lotion 2 oz, 4oz, and 8oz
LEMON CURD scent description: Real tea is not sold in a grocery store. Tea is also not just a drink it's an event. Usually a small gathering of very close friends sharing some precious time our of their busy lives. What is served there are usually subtley flavored pastries with dollops or creme, jams, and curds. My favorite is the mouth watering lemon curd. Skin Like Butter's Lemon Curd smells just like the real thing with a few scone cumbs in there for good measure lol.
SKIN LIKE BUTTER BODY BUTTER LOTION

**WHY IT'S AWESOME:
NOT GREASY & NO FILLERS

NO WATER

IT WORKS -

IT'S AFFORDABLE -

SMELLS GREAT -

SOAKS IN FAST AND DEEPLY TO MOISTURIZE ALL DAY!

Packed with powerful skin nourishing oils, vitamins and extracts to hydrate and nourish your skin

*ALOE VERA JUICE FIRST INGREDIENT
*SHEA BUTTER SECOND INGREDIENT
5 POWERFUL HYDRATING OILS
GRAPESEED OIL
RICEBRAND OIL
MEADOWFOAM OIL
HAZELNUT OIL
JOJOBA OIL
SHEA OIL
ARGAN OIL



THICK LUXURIOUS TEXTURE - A little goes a long way. Soaks in fast and glides on easily. Not sticky at all.
LONG LASTING MOISTURE - The moisture lasts all day. No need to reapply
CRUELTY FREE - no animal testing (only family "volunteers")

Here's what is not in our lotion
*No Parabens
*No Dimethicone
*No dyes
*No Mineral Oil
Comes in a bottle or jar, and the bottle is an absolute must have in the kitchen.
PRE-ORDER for FEBRUARY 1st ship date.
*** The 4 ounce size is only available in jars.


What everyone loves the most is that they smell amazing.  They come in 120 Delicious Scents. Here is the full list below, and you can check out the descriptions here.
DISCOVER OUR 15 NEW SCENTS
Almond Milk
Beignet
Cashmere
Char
Chrome
Coffee Ice Cream
Lavender Patchouli
Lemon Rosemary
Montauk
Petit Fours
Pouched Pumpkin
Spa Day
Royal Orchid
Throw Blanket
Vanilla Wafer
CELEBRATE FALL WEEKEND!!!!
SAVE AN EXTRA 15%
We are excited for you to try our two most popular products BODY BUTTER LOTION, AND ROLL ON PERFUME in our new fall scents like
ALMOND MILK
BEIGNET
COFFEE ICE CREAM
LAVENDER PATCHOULI
POACHED PUMPKIN
LEMON ROSEMARY
THROW BLANKET
ROYAL ORCHID
VANILLA WAFERS
and more
Sale starts THURSDAY and ENDS SUNDAY. Available on all scents
use coupon code to save $5 PLUS 15% off
FALLINLOVE
SHOP NOW