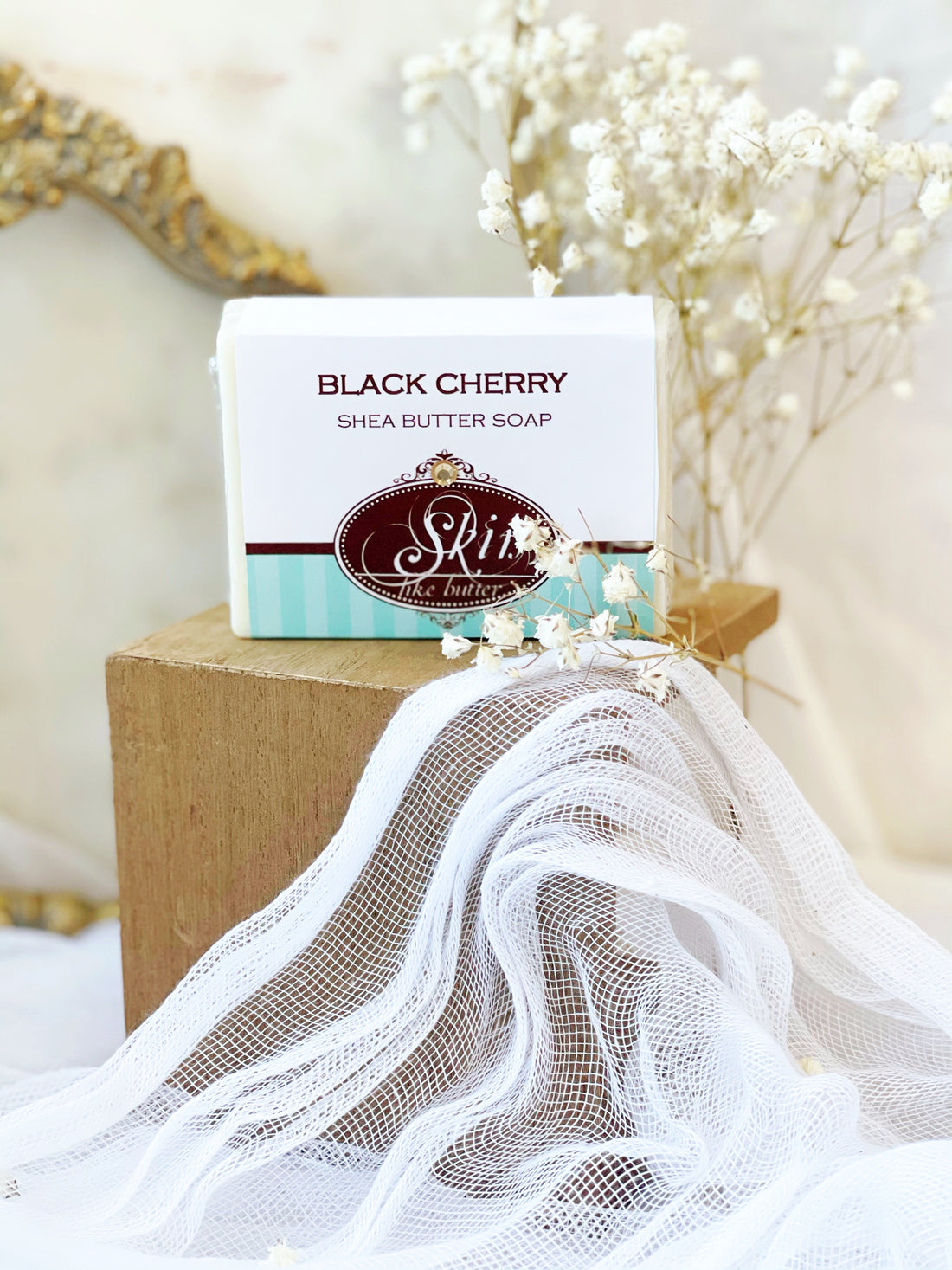 BLACK CHERRY- Skin Like Butter - Shea Butter 4 oz Soap Bar
Scent Description: Mouth watering blend of sweet and tart. 
soap description
DISCOVER OUR 15 NEW SCENTS
Almond Milk
Beignet
Cashmere
Char
Chrome
Coffee Ice Cream
Lavender Patchouli
Lemon Rosemary
Montauk
Petit Fours
Pouched Pumpkin
Spa Day
Royal Orchid
Throw Blanket
Vanilla Wafer
CELEBRATE FALL WEEKEND!!!!
SAVE AN EXTRA 15%
We are excited for you to try our two most popular products BODY BUTTER LOTION, AND ROLL ON PERFUME in our new fall scents like
ALMOND MILK
BEIGNET
COFFEE ICE CREAM
LAVENDER PATCHOULI
POACHED PUMPKIN
LEMON ROSEMARY
THROW BLANKET
ROYAL ORCHID
VANILLA WAFERS
and more
Sale starts THURSDAY and ENDS SUNDAY. Available on all scents
use coupon code to save $5 PLUS 15% off
FALLINLOVE
SHOP NOW