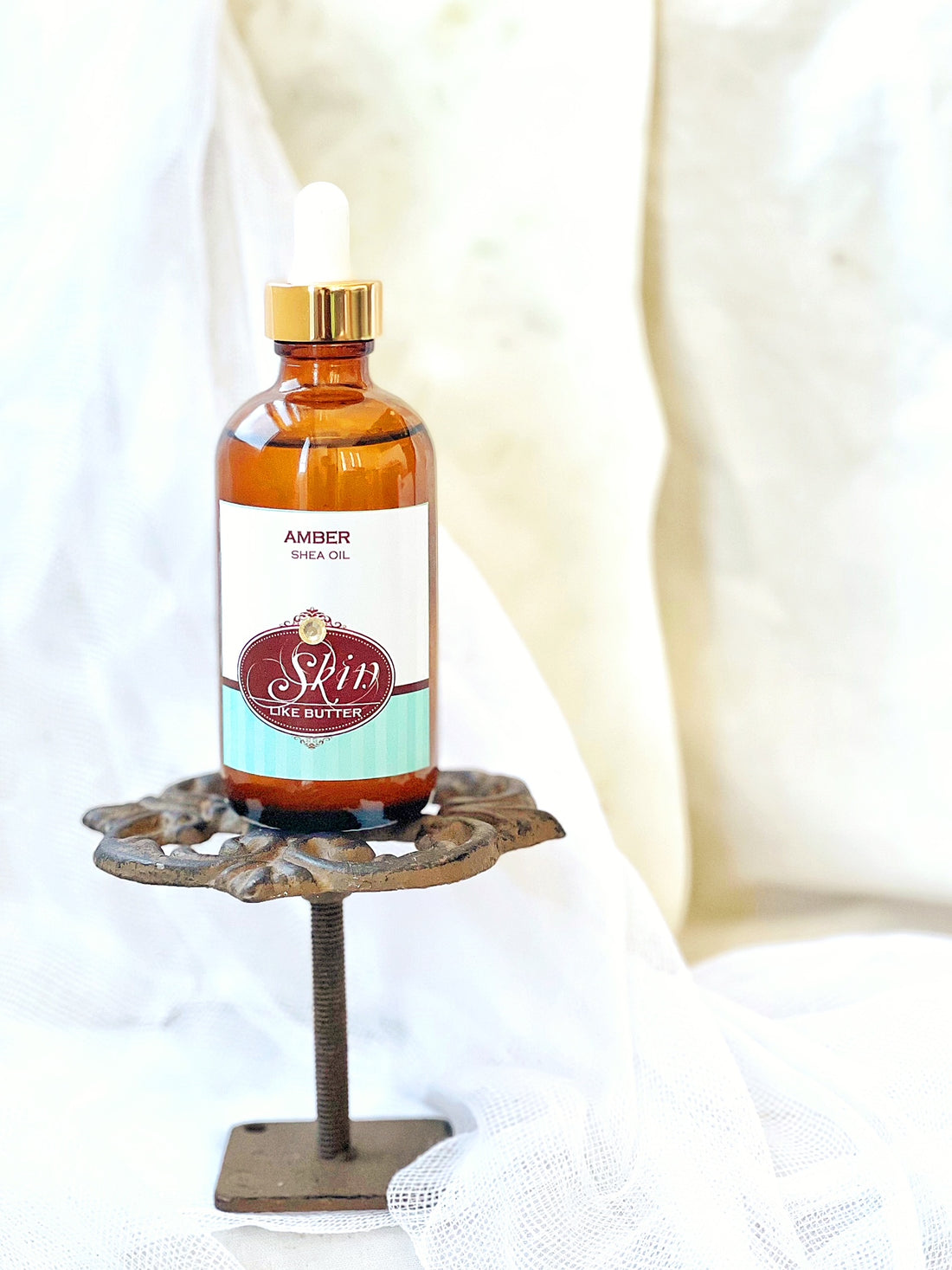 AMBER scented Shea Bath and Body Oil, highly moisturizing
SCENT DESCRIPTION: AMBER has deep and sultry amber notes with a pinch of vanilla for a smooth finish.  This can be a great for someone looking for something to get them noticed. This is great for men and women, but leans more toward women.  This is in our deep and sultry scent groupings which means it might be a little risky for gift giving, but if you know someone who loves Amber they will love this!
*PRO TIP- Save $9 when you buy 2 Shea Oils  
here
One of natures most luxurious oils
Shea Oil is derived from the production of Shea Butter.  It is more difficult to create Shea Oil and is therefore more rare.  Rarer still is hand deodorized Shea Oil that is completely unscented which provides a blank canvass for our beautiful scents.  This way we stay true to our brand promise of the best of both worlds.  Which is beautiful scents in highly effective body products that have an enriching effect on your skin.
SHIPS IN 3-5 WORKING DAYS
Try our 7 piece Product Sample Set
Body Butter Sample
Body Wash Sample
Shea Oil Sample
Argan Oil Sample
Perfume Sample
Perfume Sample
Perfume Sample
Plus get 3 additional FREE perfume samples.
Available in any of our 150 delicious scents. Visit our Scent Library to Chose your scents. Then put your scent choices in the notes.
use coupon code
tistheseason
Of course any Skin Like Butter treasure makes a great gift all year round, but our amazing custom made NOEL scent will wow your favorite hostess, coworker, or friend this holiday season.  We make it easy to buy and easy to give. Get 35% off NOEL while supplies last. Use coupon code TISTHESEASON.  Sale ends December 10th.
shop noel
Featured product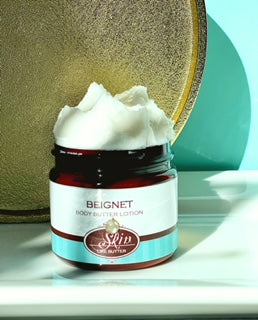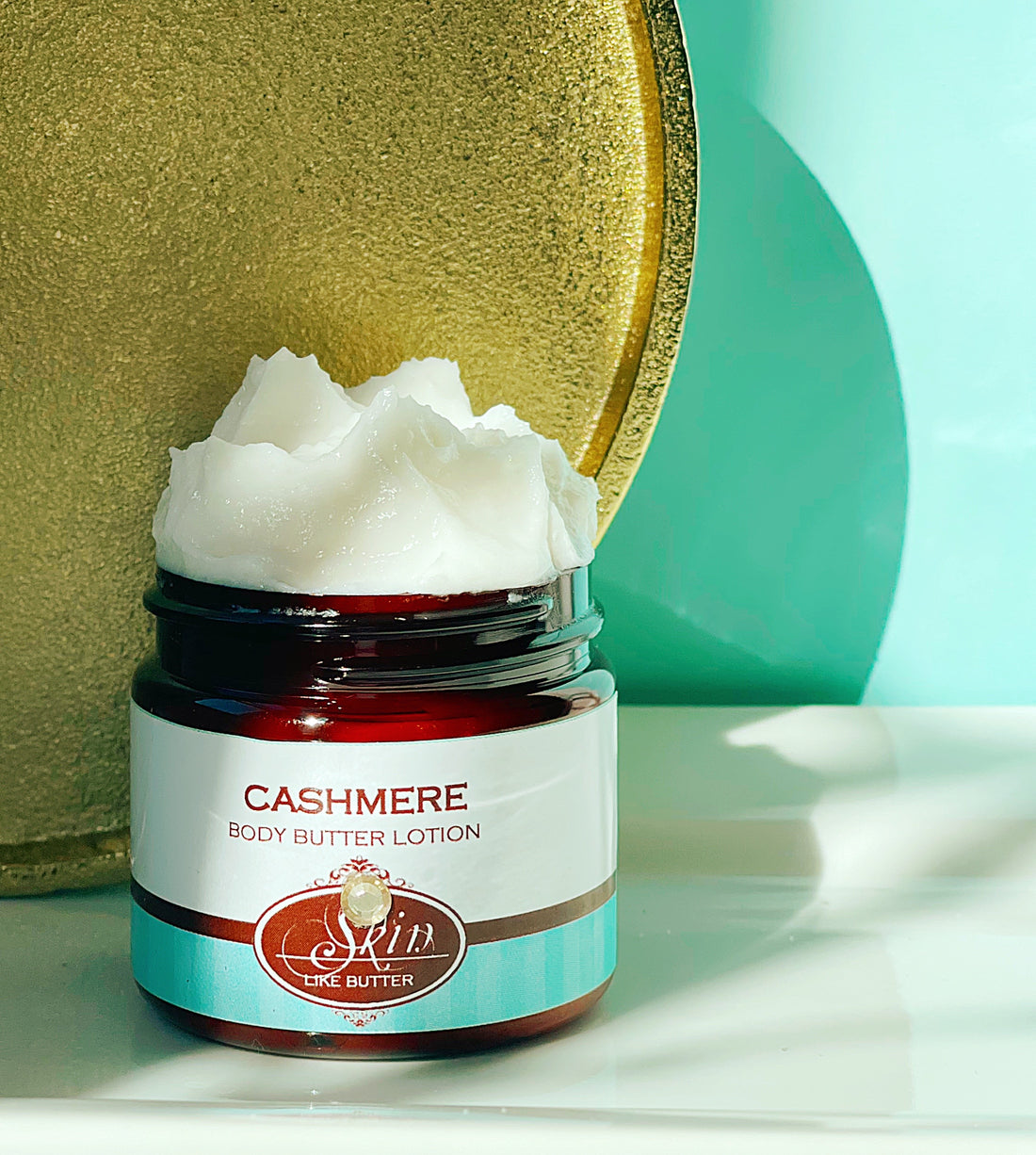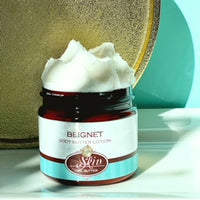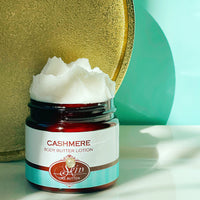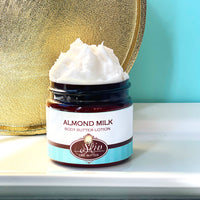 Gift Set TWO - Four 2 oz. Jars of Body Butter Lotion
Get an extra 15% off ~ use coupon code SHOPEARLY
You can choose one scent for all four jars, or you can select one of our presets
CITRUS - Citrus, Grapefruit, Lemon Verbena, Lime Coconut
DEEP AND SULTRY - Amber, Black Orchid, Havana, Sandalwood
FRESH AND CLEAN- Beach Glass, Cotton, Figue, White Tea
FLORAL BOUQUET -Elder Flower & Quince, Gardenia, Honeysuckle, Rose
FRUIT - Black Cherry, Coconut, Mango, Peach
GOURMOND- Creme Brulee, Dark Chocolate, Lemon Cupcake, Salted Caramel
GREEN AND CLEAN - Basil Bliss, Cucumber Mint, Fresh Cut Grass, Olive
UNIQUE - Egyptian Cotton, Exotic Coconut, Ginger Ale, Pink Amber
YOU PICK* - You can choose any four of our 150 scents in the drop down
Giving a gift of fragrance can sometimes be tricky.  However here are ten scents that over the years have been well received.  Pro tip fresh, clean and or citrus scents are always loved choices.

BEACH GLASS
CITRUS
CITRUS CILANTRO
CREME BRULEE
FIGUE
GRAPEFRUIT & THYME
HONEYSUCKLE
LAVENDER LEMON
SALTED CARAMEL
WHITE TEA
* If you chose YOU PICK please put your scent choices in the notes.
If you are buying more than one set, and/or are requesting multiple scents please put your scent choices in the notes, and which product(s) you'd like each scent in the notes.   You can also send a chat as well.